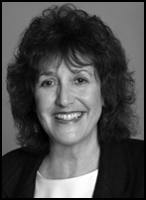 Award-winning journalist and author Barbara Isenberg has been writing and lecturing about arts issues and personalities for more than three decades. Reporting from Los Angeles, New York, London and elsewhere, she was the chief arts writer for the Los Angeles Times and continues to be a freelance contributor to that newspaper. A former staff reporter for the Wall Street Journal, she has also published articles in such publications as Time, Esquire,The Huffington Post, Talk, The Nation, Ms. and London's Sunday Times.
Her newest book is the Los Angeles Times best-seller Tradition!: The Highly Improbable, Ultimately Triumphant Broadway to Hollywood story of Fiddler on the Roof, the World's Most Beloved Musical, a book which Fiddler on the Roof's producer Harold Prince called "definitive. I can't imagine anyone covering the subject more fascinatingly or eloquently." Norman Jewison, who directed the film Fiddler on the Roof, says, "Barbara's book traces the history of Fiddler from the stage to the screen. It is a fascinating story filled with laughter and tears." Kirkus Reviews called Tradition! "a loving tribute to a cultural phenomenon."
A long-time theater writer, she earlier published Making It Big: The Diary of a Broadway Musical, about which Show Music magazine said, "Anyone with an interest in how a musical is conceived, what happens to it during its tryout period, and why it ultimately succeeds or fails, will relish this insider's look…" The Philadelphia Inquirer said, "If you've always wondered how a Broadway show gets put together, this is the book for you…a sobering and absorbing book."
Her earlier books include the Los Angeles Times best-seller, Conversations with Frank Gehry, which the Library Journal called  "a gold mine for scholars and the general public" and which the New York Times Book Review said "offers worthwhile new information for architecture devotees and an engaging introduction for general readers." The Los Angeles Times said her book, State of the Arts: California Artists Talk About Their Work, was "the single best example of how creativity inspires creativity in the hot-house environment of California," while Time Magazine said "State of the Arts' probing interviews of such people as Dave Brubeck, Joan Didion, Randy Newman and David Hockney plumb the qualities of the Golden State."
She has received many honors for her writing over the years, including a Distinguished Artist Award from the Los Angeles Music Center and first prize in entertainment reporting from the Los Angeles Press Club. Former Associate Director of the Los Angeles Institute for the Humanities at the University of Southern California, she has also been a Visiting Scholar at the Getty Research Institute. She created and hosted the Getty Center's popular Art Matters public conversations, the Skirball Cultural Center's Spotlight interview series and UCLA Extension's Evenings Out with the Critics program.  From 1983 through 2014, she regularly hosted British Theater Backstage with Barbara Isenberg, a London-based theater program.
 Further Reading