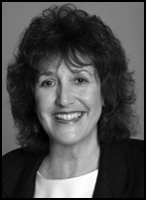 This is the official website for Los Angeles-based journalist and author Barbara Isenberg. Her newest book is the Los Angeles Times best-seller Tradition!: The Highly Improbable, Ultimately Triumphant Broadway-to-Hollywood Story of Fiddler on the Roof, the World's Most Beloved Musical from St. Martin's Press. A long-time contributor to the Los Angeles Times  and Time Magazine, she is also the author of Conversations with Frank Gehry, also a Los Angeles Times best-seller, as well as Making It Big: The Diary of a Broadway Musical, and State of the Arts: California Artists Talk About Their Work. From 1983 through 2014, she regularly hosted British Theater Backstage with Barbara Isenberg, a London-based theater program.
Read More
About Tradition!
Since it first opened on Broadway in fall, 1964, Fiddler on the Roof has rarely not been on the stage somewhere, including schools, army bases and countries from Argentina to Japan. Tradition! weaves together behind-the-scenes stories and anecdotes about the Fiddler film and musical, thoughts on its cultural importance and tales of its resonance for such an enormous and diverse audience. For Kirkus Reviews, the book is "a loving tribute to a cultural phenomenon."
Published in 2014 by St. Martin's Press in celebration of the 50th anniversary of Fiddler's Broadway debut, Tradition! received advance praise from Harold Prince, the musical's stage producer, as well as the film's director Norman Jewison, actors Harvey Fierstein and Austin Pendleton and best-selling author, Julie Salamon.  Library Journal calls the book "a deliciously rich and detailed story of an American musical-theater jewel… An obligatory purchase for every musical theater collection."
Also available now is St. Martin's paperback edition, as well as a new audio edition from L.A. Theatre Works. Both arrived in time for Fiddler on the Roof's  fifth Broadway revival, directed by Bartlett Sher, which will begin its national tour in October, 2018.
About Fiddler on the Roof
How did Fiddler on the Roof get its name?
Jerome Robbins, the director and choreographer, was very taken with painter Marc Chagall's many colorful images of violinists. While it is true that the rooftop fiddler of Chagall's paintings led to the show's title, that took a while.
Playwright Joseph Stein's first draft, dated October 17, 1961, was called The Old Country. When the show was first announced in the New York Times on August 20, 1962, Times writer Sam Zolotow said it was a new musical, "tentatively named Tevye." The title Stein's son Harry Stein remembered best: Not So Long Ago, Not So Far Away.
The one Stein, composer Jerry Bock, and lyricist Sheldon Harnick had hoped for, said the lyricist, "because it meant a lot to us, was Where Poppa Came From.  All of our fathers came from the old country, and we wanted to dedicate this to our fathers."
Everyone has a story. Actor Austin Pendleton, who originated the role of tailor Motel in 1964, recalled being at a party with Robbins who said, 'I'm going to make it like Chagall. In fact, I think I'll call it Fiddler on the Roof.'"
Harnick, in turn, tended to credit Hal Prince, recalling that one day the producer came to the writers "and said, 'I've got to have a title. We have to announce the show, and we need to have something to sell it.' We said we have a list, and Hal said 'show me the list.' He looked at it and said, 'Fiddler on the Roof. I like that because it suggests there's music in the show. It's a musical. That's the one.'"
Articles by Barbara Isenberg at Los Angeles Times
Articles by Barbara Isenberg at Time
Articles by Barbara Isenberg at The Huffington Post